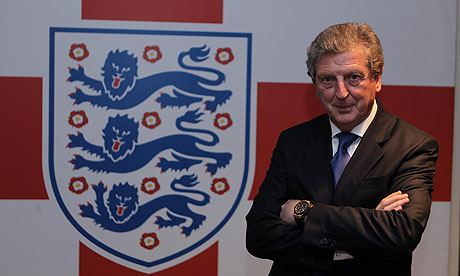 It's getting very close! With just over 57 days left to wait until the start of the 2014 World Cup in Brazil, talk has now centred around the possible England squad for the tournament, with a host of dark horses now being mentioned alongside the nailed-on candidates.
Dear old Roy Hodgson's been doing the rounds for many months now, popping up all over the country to watch prospective candidates for his provisional 30-man England squad. It's got to the stage that, almost every time an England player does anything decidedly good or bad, Roy is shown looking on intently from the stands!
But who should he take with him to South America?
Click here to check out my final 23-man squad that I think should be hopping on the plane this summer!
Photo: The Guardian